<! page ---------------------------------------------------------->

The Chippenham Advertiser has a proven track record as an excellent source of leads and new business. The Chippenham Advertiser truly covers the whole of Chippenham. It is delivered to EVERY home and business on this map EVERY month by Royal Mail. We know of no other local monthly publication to rival our distribution area.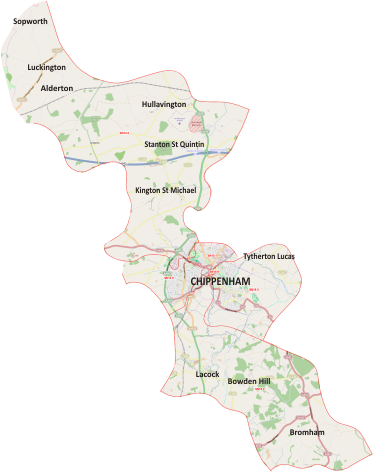 If you want to tell the whole of Chippenham what you have to offer, then look no further!
EXCELLENT VALUE
It costs a relatively small amount to advertise in The Chippenham Advertiser. For every 1p you spend on advertising with us, you could reach up to 5 potential customers.
PROVEN FORMAT
Professionally produced with over 18 years' experience.
DELIVERED TO YOUR POTENTIAL CUSTOMERS EVERY MONTH
Unlike annual directories, we constantly keep your details in front of your potential customers. Also, you don't need to rely on someone buying a paper with your advert in it - we deliver straight to their door!
USED AS AN ESSENTIAL DIRECTORY
Our experience shows that the magazine is kept each month as a source of either emergency or normal services and, of course, to tell them who is offering what in the area.
WHY SETTLE FOR LESS?
WE REACH AREAS THAT OTHER PUBLICATIONS ONLY DREAM ABOUT!
FOR MORE INFORMATION CALL 01225 783300


&copy 2017 The Chippenham Advertiser

<! --------------------------------------------------------------->